Adventure Angels Tours
start your journey here
We love bikes!
We love riding them, talking about them, looking at them, buying new stuff for them, touring on them … some of us even love cleaning them!
We love the long fast straights, the wide sweeping bends, the tight twisties and the endless hairpins that run through the most amazing scenery.
We ride through glorious little villages, past countless Dams, tiny little tavernas in the middle of nowhere. We enjoy the coolness of the mountain roads and the warm breeze wafting along the edge of the coast roads, the Monasteries high on the hills and the little bars by the sea.
Often we experience all this in one ride.
Welcome to Cyprus, Our Cyprus, a little bit of biker heaven.
Our story is simple, we met through our love of bikes to find that we both had a business plan for this Tour company in our desk drawers that life had thundered past. With this realisation we decided to go full steam ahead and as with all things Bike, It's better to do it with friends … Together.
We have rides for people who just want to ride good roads in great weather every single day.  Rides for people who want to learn and improve their skills and work towards getting cheaper insurance via ROSPA
Rides for people with families, who never get to go on a Motorcycle Tour as it leaves their partner and children out – what if it didn't, what if they were looked after too and you had an itinerary they could be part of, would you come then?  If this rings true for you then check out our family tours!
We have Rides for people already here on vacation that just want a day out on a bike to experience a less seen Cyprus and we even have rides for people who want to find their own way – within reason – but still want to find some places that aren't on google.
Our backgrounds vary hugely but remain the same in one aspect …. Yep you guessed it – Motorbikes. We have both been riding them since we were 14 in different parts of the UK and our Bike pedigree looks something like this:
30+ years of riding experience each
Advanced rider trainer qualified
RoSPA, IAM, BikeWise, California Superbike School trained
Previous work includes training CBT and Test Riding Bikes for ITV UK
Extensive touring experience
Adventure Angels Tours has something for every Motorcyclist. Our RoSPA Tours, Family Tours, All Female Tours and Spa Tours are not available anywhere else on the island!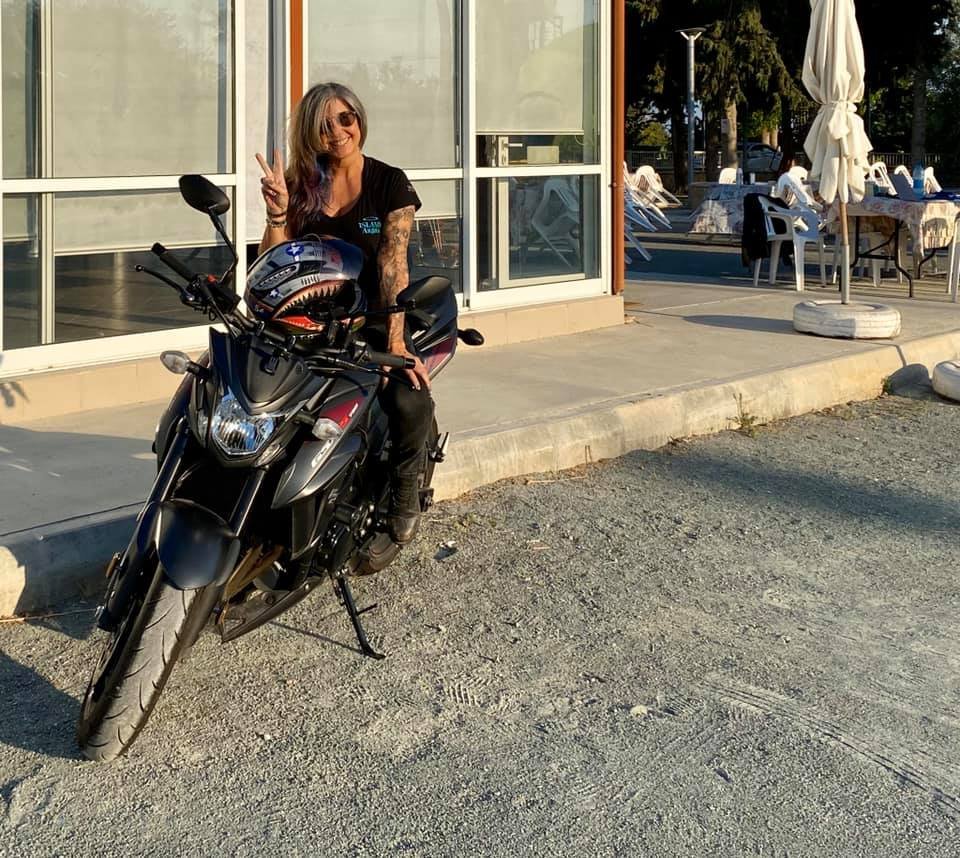 We offer:
RoSPA training tours

Family tours

Fully guided tours

Single day tours

Self guided tours

Hub tours, where you come back to the same hotel every night

Roving tours, where you move around the island with a support vehicle to transport your luggage

High end spa tours

All female tours
So …… If any of the above rings true for you then book your dream holiday/vacation with us and let us show you our Cyprus. Our favourite roads and stop offs, Tavernas and viewpoints, our sunsets and early mornings in the mountains. And if there is anything, in particular, you'd like to focus on …. a love for old monasteries and ancient ruins, for example, we can craft a Tour especially for you, your family, and/or your group. Just contact us and ask.
We are here for you and look forward to riding with you.
Until then …. Keep the rubber side down!
Adventure Angels Tours – Riding you will never forget