Adventure Angels Tours
The Motorbikes 
The following motorcycles are available for rental subject to availability at the time of your tour. Please ask us if you have any bike related questions.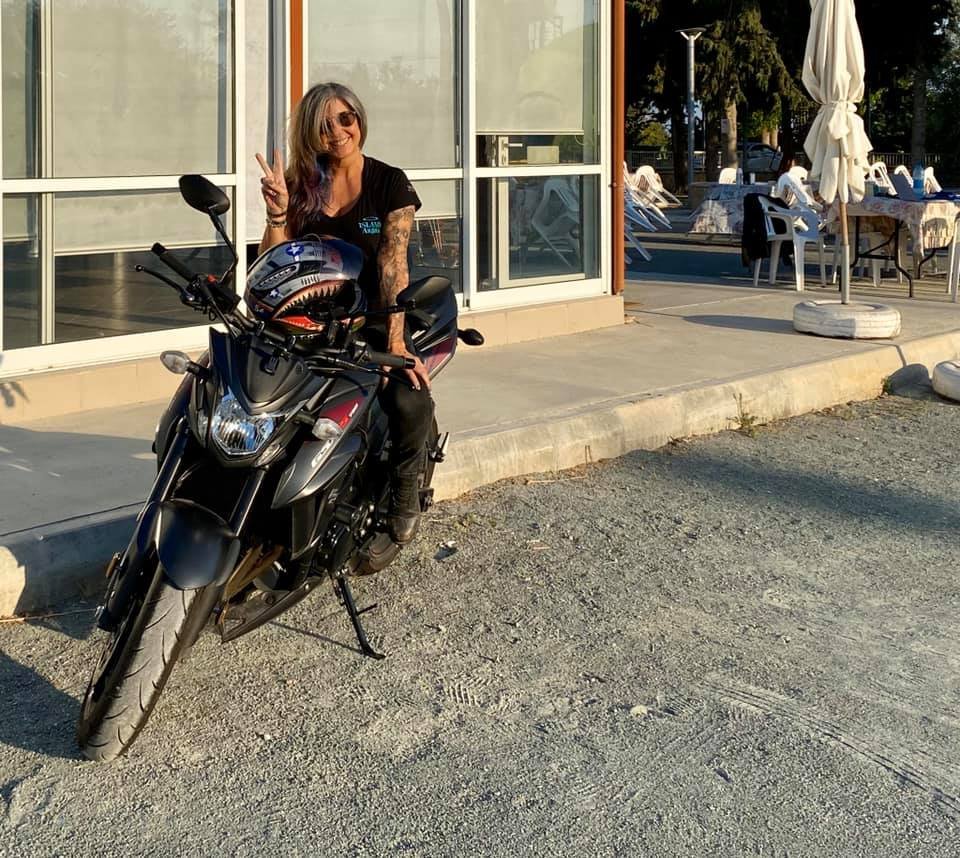 Note: The rental motorbikes are from various companies islandwide. We cannot guarantee that the bike will be exactly the bike detailed below but it will be the make and model you request. If for some reason we cannot source your requested bike we will contact you with a suitable alternative.  
Some bikes are not available for some tours as they are not suitable, for example, cruisers are not suitable for Technical Riding as the roads include tight hairpins and adverse cambers. 
Honda XL700V Transalp
Model: Honda XL700V Transalp
Engine: 700cc/v-twin/4-stroke
Transmission: manual 5-speed
Year: 2008, 2011
Seats: 2 persons
Fuel capacity: 17.5 l
Fuel consumption: 19.2 km/l
Seat height: 841 mm
Storage: top box (optional)
Drive: chain
Usage: asphalt road
Max Range: Unlimited (optional) 
REQUIREMENTS
Driving License: Category A
Rental Deposit: 500 Euros (paid on collection day)
Minimum Age of Driver: 25
BMW G 310 R
Model: BMW G 310 R
Engine: 313cc/4-stroke
Transmission: constant-mesh 6-speed gearbox
Year: 2017
Seats: 2 persons
Fuel capacity: 11 l
Fuel consumption: 71 mpg (WMTC)
Seat height: 785 mm
Storage: top box
Drive: chain
Usage: asphalt road
Max Range: Unlimited (optional)
REQUIREMENTS
Driving License: Category A
Rental Deposit: 500 Euros (paid on collection day)
Minimum Age of Driver: 25
Kawasaki Versys 650cc
Model: Kawasaki Versys 650
Engine: 650cc/parallel-twin/4-stroke
Transmission: manual 6-speed
Year: 2015
Seats: 2 persons
Fuel capacity: 21 l
Fuel consumption: n/a
Seat height: 840 mm
Storage: top box, side cases (optional)
Drive: chain
Usage: Asphalt road
Max Range: Unlimited (optional)
REQUIREMENTS
Driving License:

 Category A

Rental Deposit: 

500 Euros (paid on collection day)

Minimum Age of Driver: 

25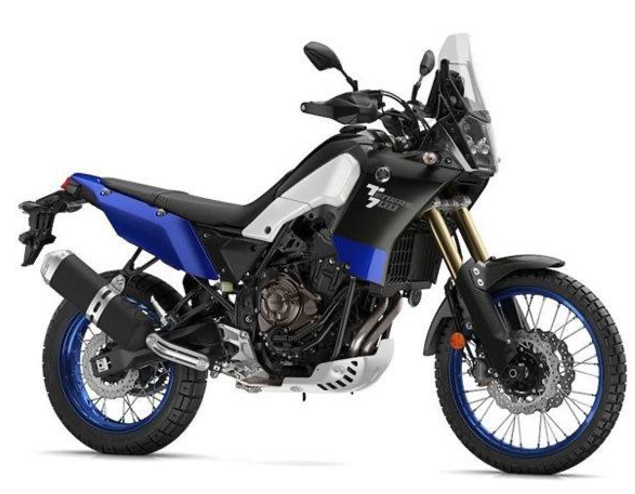 Yamaha Tenere XT 660
Model: Yamaha Tenere XT 660
Engine: single cylinder/4 stroke
Transmission: manual 5-speed
Year: 2014
Seats: 2 persons
Fuel capacity: 23 ltrs
Fuel consumption: 19.2 km/l
Seat height: 896 mm
Storage: top box (optional)
Drive: chain
Usage: asphalt road
Max Range: Unlimited (optional)
REQUIREMENTS
Driving License: Category A
Rental Deposit: 500 Euros (paid on collection day)
Minimum Age of Driver: 25
Kawasaki KLR650
Model: Kawasaki KLR650
Engine: 650cc/single-cylinder/4-stroke
Transmission: manual 5-speed
Year: 2007
Seats: 2 persons
Fuel capacity: 14 l
Seat height: 870 mm (lowest, can be adjusted higher)
Storage: top box (optional)
Drive: chain
Usage: dual-sport
Max Range: Unlimited (optional)
REQUIREMENTS
Driving License: Category A
Rental Deposit: 500 Euros (paid on collection day)
Minimum Age of Driver: 25
Royal Enfield Bullet 500cc
Model: Royal Enfield Bullet 500
Engine: 500cc/twin-spark/4-stroke
Transmission: manual 5-speed
Year: 2018
Seats: 2 persons
Fuel capacity: 14.5 l
Fuel consumption: n/a
Seat height: 800 mm
Storage: top box
Drive: chain
Usage: Asphalt road
Max Range: Unlimited (added by selection)
REQUIREMENTS
Driving License: Category A
Rental Deposit: 500 Euros (paid on collection day)
Minimum Age of Driver: 25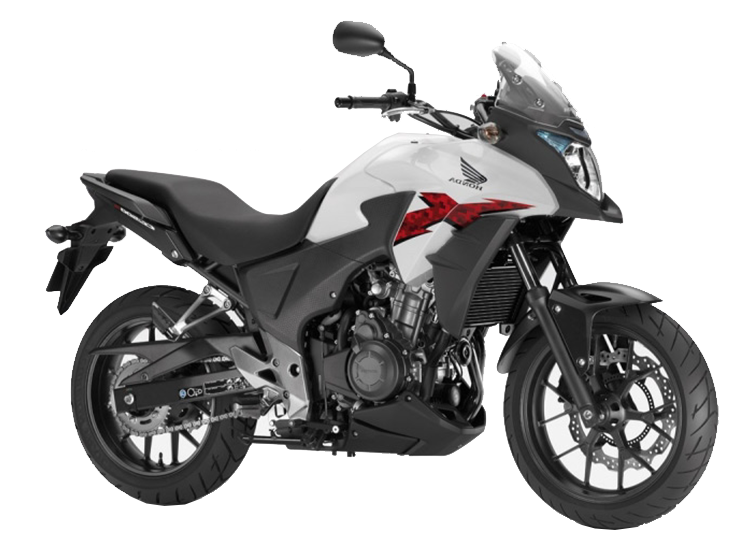 HONDA CBX 500cc
Model: HONDA CBX 500cc

Engine : 500cc – 4-stroke

Brake System : ABS

Backrest

 

: No

Fuel Capacity

 

: 17.5L

Fuel

 

: Unleaded 95/98

Helmet

 

: Yes

Seats

 

: 2

Top Box

 

: Optional

Transmission

 

: Manual (6-speed)
REQUIREMENTS
Driving License: Category A
Rental Deposit: 500 Euros (paid on collection day)
Minimum Age of Driver: 25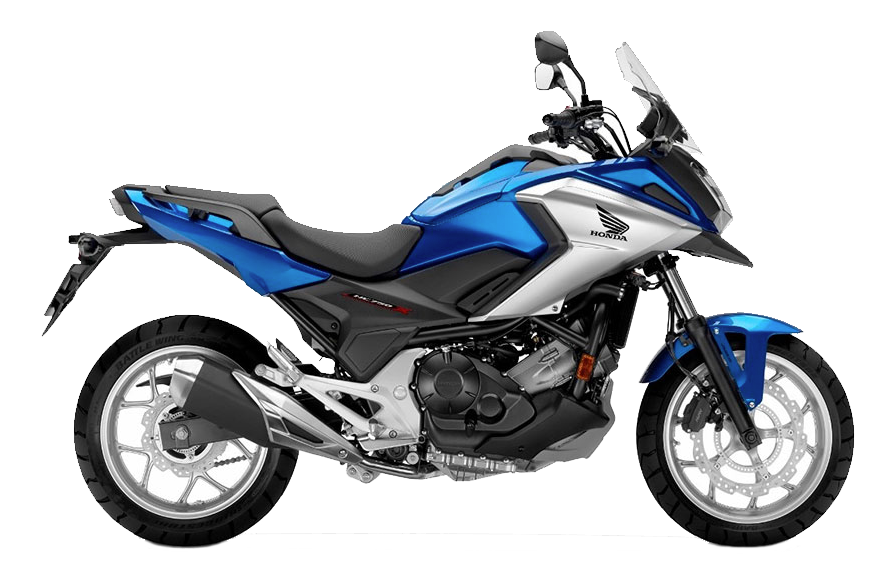 SUZUKI V-STROM 650cc
Model: SUZUKI V-STROM 650cc

Engine

 

: 650cc 4-stroke

Backrest

 

: No

Fuel Capacity

 

: 22L

Fuel

 

: Unleaded 95/98

Helmet

 

: Yes

Top Box

 

: Yes

Transmission

 

: Manual (6-speed)
REQUIREMENTS
Driving License: Category A
Rental Deposit: 500 Euros (paid on collection day)
Minimum Age of Driver: 25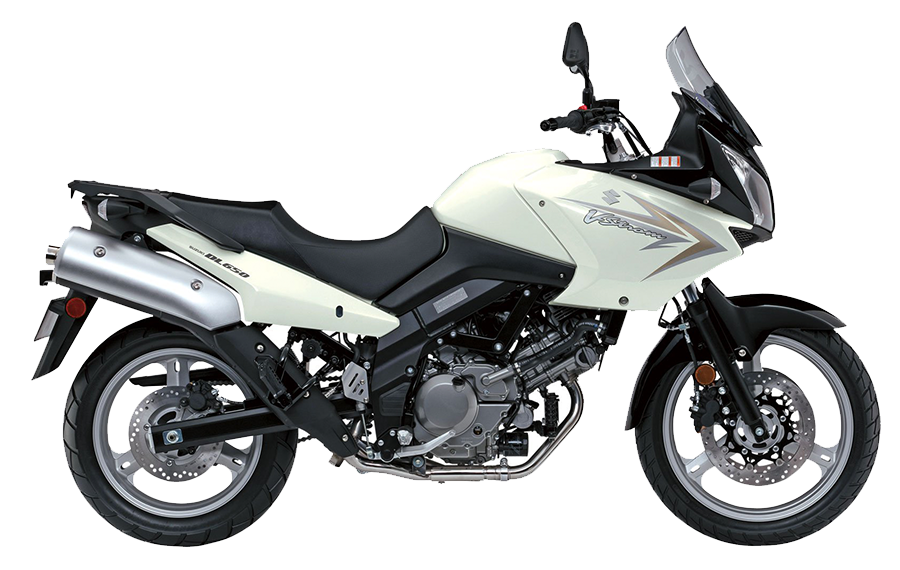 HONDA NCX 750cc
Model: HONDA NCX 750cc

Engine

 

: 750cc 4-stroke

Backrest

 

: No

Fuel Capacity

 

: Fuel Capacity: 15L

Fuel

 

: Unleaded 95/98

Helmet

 

: Yes

Top Box

 

: Optional

Transmission

 

: Manual (6-speed)
REQUIREMENTS
Driving License: Category A
Rental Deposit: 500 Euros (paid on collection day)
Minimum Age of Driver: 25
HONDA AFRICA TWIN 1000cc
Model: 

HONDA AFRICA TWIN 1000cc

Engine

 

: 1000cc 4-stoke

Brake System

 

: ABS

Backrest

 

: No

Fuel Capacity

 

: 20L

Fuel

 

: Unleaded 95/98

Helmet

 

: Yes

Seats

 

: 2

Top Box

 

: Yes

Transmission

 

: Manual (6-speed)
REQUIREMENTS
Driving License: Category A
Rental Deposit: 500 Euros (paid on collection day)
Minimum Age of Driver: 25
Cruiser Style i.e HARLEY DAVIDSON SPORTSTER 883 IRON 900cc
Model: 

HARLEY DAVIDSON SPORTSTER 883 IRON 900cc

Engine

 

: 900cc 4-stoke

Backrest

 

: Yes

Fuel Capacity

 

: Fuel Capacity: 15L

Fuel

 

: Unleaded 95/98

Helmet

 

: Yes

Seats

 

: 2

Top Box

 

: No

Transmission

 

: Manual (5-speed)
REQUIREMENTS
Driving License: Category A
Rental Deposit: 500 Euros (paid on collection day)
Minimum Age of Driver: 25
Cruiser Style i.e INDIAN SCOUT BOBBER 1200cc
Model: 

INDIAN SCOUT BOBBER 1200cc

Engine

 

: 1200cc 4-stroke

Backrest

 

: Yes

Fuel Capacity

 

: 13L

Fuel

 

: Unleaded 95/98

Helmet

 

: Yes

Seats

 

: 2

Top Box

 

: No

Transmission

 

: Manual (6-speed)
REQUIREMENTS
Driving License: Category A
Rental Deposit: 500 Euros (paid on collection day)
Minimum Age of Driver: 25