Adventure Angels Tours
Have a look at our tours around Cyprus, we have a range of tours for all tastes from Advanced Riding Tours to Spa and Relaxation Tours.
Get in touch if you have any questions.
Plan Your Perfect Trip With Us
We have tours for all tastes, take a look at our range of tours below. Some are more popular than others so we run them more often. Let us know if you want to go on the waiting list. If there are 3 or more in your party ask us about a bespoke tour.
***COVID19: we are offering full refund or free date changes on tours booked now. Contact us for more information.***
Most Popular
Advanced Riding Tours
Learn the UK Police Foundation's 'System Of Motorcycle Control' the system trained by RoSPA. Learn more…
Most Popular
Refresher Riding Tours
Just getting back in the saddle after a long break or not feeling confident on a bike after an incident? Learn more…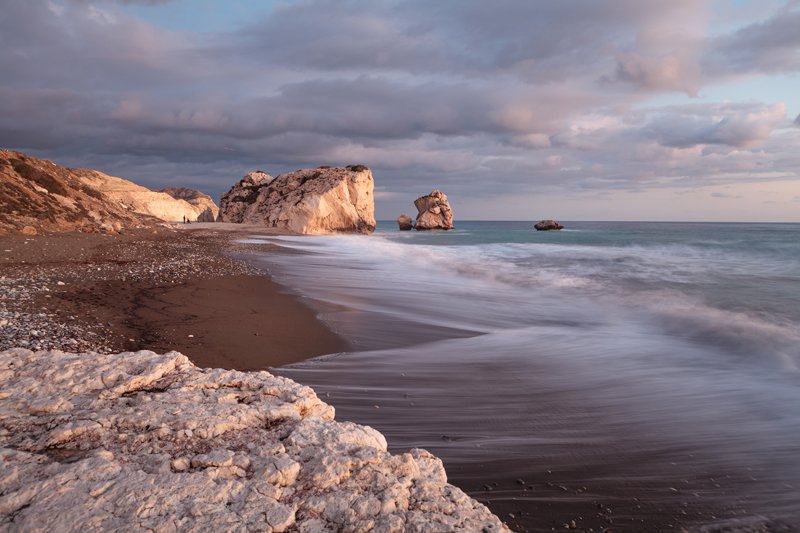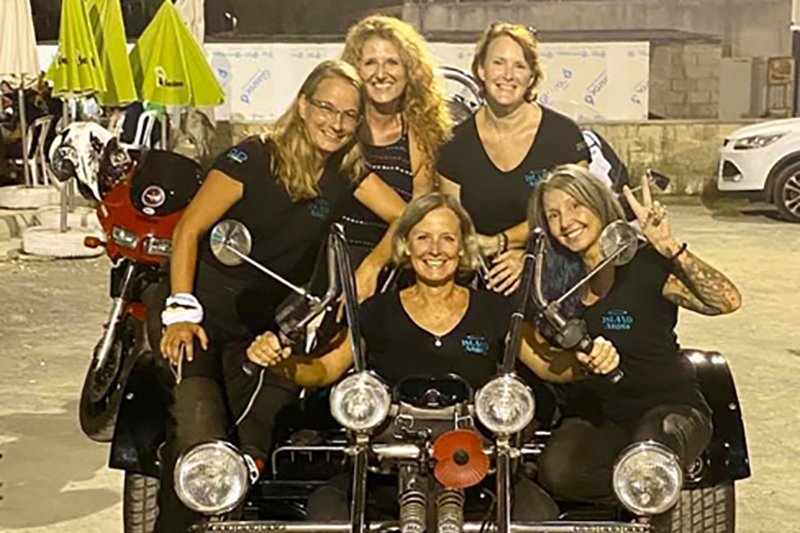 LEVEL: Competent through to advanced
BIKE TYPES: Not suitable for choppers
NUMBERS: Minimum 3, maximum 9 bikes
Cyprus has a fascinating and rich history, influenced over the years by numerous cultures. Today you can see living history in the food and the way of life. There are many archaeological ruins, byzantine churches, monasteries and crusader castles. Our historical tours can be catered to interests. 
Our historical tours offer varying levels of riding ability from competent through to advanced. Some of the roads are fairly technical and therefore not suitable for beginners as they may contain tight hairpins and narrow roads. 
Our historical tours do not include any entry fees or guides for individual archaeological sites or buildings but we will ensure you have time to explore if you wish.
We have a number of historical tours depending on individuals interest. If there is something specific you are interested in then please contact us and we will see if we can arrange the tour to include your preferences.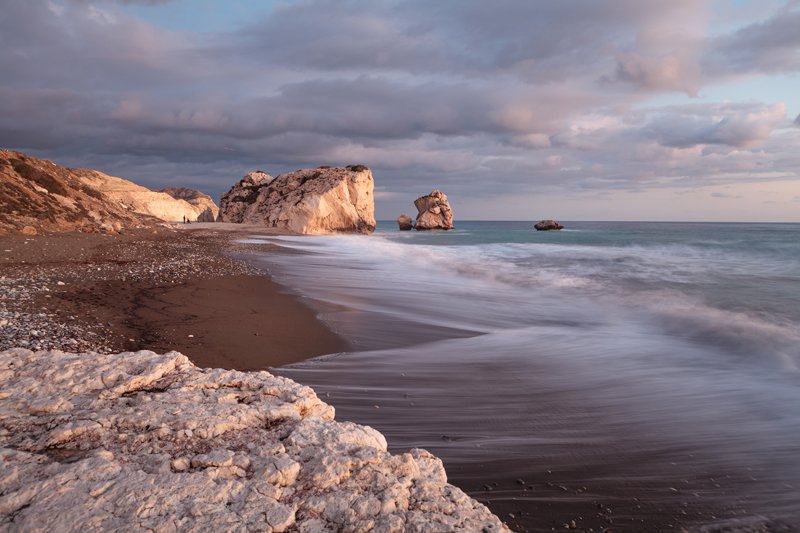 LEVEL: Beginner through to advanced
NUMBERS: Minimum 3, maximum 9 bikes
Cyprus' coastline offers a variety of scenic vistas. Our coastal tours often include chances to visit beaches for a swim or enjoy one of our partner boat trips. Please let us know if there is a particular activity that interests you.
Visit our most famous 'rock' where legend says Aphrodite, the Goddess of Love, was born from the ocean. Legend has it that those who swim around Aphrodite's rock will receive eternal beauty. Other local beliefs say swimming around the rock 3 times could bring fertility, true love and good luck!
Your tour guide will navigate around the coast with plenty of stops for picture taking and sampling of local cuisine.
LEVEL: Beginner through to advanced
NUMBERS: Minimum 3, maximum 9 bikes
Cyprus has a truly unique and varied landscape. Our nature tours visit some of the island most breathtaking vistas. Riding sweeping bends, shaded valleys and gorges and across dry riverbeds, you will experience the beauty of Cyprus in a unique way. There will plenty of photo opportunities and a chance to visit some spectacular waterfalls and other areas of outstanding natuarl beauty.    
Some of the best nature trails and not accessible by road vehicles so we have included an off road jeep day tour as part of this tour itinerary so that you can explore all Cyprus has to offer. If you would like an opportunity to explore on foot, mountain bike or off road motorbike please let us know and we can try to arrange this on one of your rest days.
LEVEL: Beginner through to advanced
NUMBERS: Minimum 1, maximum 3 bikes
Advanced riding tours coach you on the UK Police system of riding, the 'System Of Motorcycle Control' as detailed in Motorcyle Roadcraft – The Police Riders Handbook.. This not only gives you more confidence on a bike but makes your rides more enjoyable. From slow riding to cornering, our advanced riding tours can improve every aspect of your riding. 
RoSPA trains the UK Police system of riding. A RoSPA gold is the highest civilian driving standard available and the holder will be a master of his or her art.
Our coaches use the Police system which is also promoted by UK's The Royal Society for the Prevention of Accidents (RoSPA). All of our tour guides are RoSPA qualified and our advanced rider coaches hold Gold (the highest) standard and are trained in the 'System Of Motorcycle Control'.
Your coach will bring the system to life. You'll soon notice a change in your riding skills. With increased confidence, you'll always be in full control of your bike.
IPSGA is about hazard recognition and riding to the System of Roadcraft to ensure a safe, smooth and controlled ride is achieved, it is reliant on you having increased levels of awareness and anticipation in excess of the average rider. Your thought processes should be quicker and your reaction time greatly improved with regular practice. An average rider relies on their reactions IF a hazard is recognised.
As riders age, their reaction times become slower and the risk of a crash increases as they run out of time and space to avoid a collision. Advanced riders are proactive riders not reactive and irrespective of age have more time and expertise to prepare for any hazard and create a safe space around them at all times.
Each of our advanced riding tours starts with an assessment, after which a coaching schedule for will be suggested. If you already have advanced riding skills please make us aware prior to your tour.
An Advanced Rider always rides:
on what can be seen
on what cannot be seen
knowing they can stop in the distance they can see to be clear on their side of the road
checking their road position for safety
knowing local knowledge of roads should contribute to road safety, but in reality, most crashes happen in these areas
Advanced riders have better:
Attitude
Awareness
Anticipation
Observation skills
Practical riding skills
Three types of hazard impact on our safety:
Moving
Fixed
Environmental 
Our advanced rider coaching takes you through the five stages of riding to the "System":
Information
Position
Speed
Gear
Acceleration
Our advanced riding tours also incorporate guided tours and excursions, including the option of a track day at our local speedway 'Achna' *Note: subject to availability.
LEVEL: Beginner through to advanced
NUMBERS: Minimum 1, maximum 3 bikes
Our refresher tours are for those getting back in the saddle after a break or an incident. We ride in smaller groups so we can spend more time with each rider.
Prior to each tour, we will contact each rider individually in order to assess the best approach for each person. Our tour guides are all trained in the Police system of motorcycle roadcraft and RoSPA qualified and will coach you to ensure you feel supported and in control of your motorcycle throughout your whole tour. You will leave our refresher tours feeling more confident and ready to continue life with a motorcycle back home.
BIKE TYPES: Not suitable for choppers
NUMBERS: Minimum 3, maximum 9 bikes
Cyprus has some of the most technical riding roads in Europe. This tour is for advanced riders only as is offers challenging roads on the roads less travelled in Cyprus.
If you enjoy a varying ride at different speeds and terrains then this tour is for you. Our advanced rider tour guides will take you through some of the most breathtaking scenery on the island. There will be plenty of photo opportunities and breaks to appreciate the scenic beauty and try the local cuisine. If you have a bike camera, this would be the ideal tour to bring it along!
We also offer a track day at our racetrack (Achna Speedway) as part of this tour – depending on track availability.
LEVEL: Beginner through to advanced
NUMBERS: Minimum 3, maximum 9 bikes
We get it, you love bikes but you also want a relaxing holiday. After a days riding you want to be pampered and nourished. Who wouldn't? Our spa and relaxation tours are the perfect combination of riding and pampering.  
Our spa and relaxation tours are just like any of our regular tours with the addition of either spa days on your relaxation days or staying in a hotel with spa facilities. We offer a range to suit every budget so please ask us what is available. 
LEVEL: Beginner through to advanced
NUMBERS: Minimum 3, maximum 9 bikes
If you are a woman who loves biking plus you want to meet fellow women bikers then this is the tour for you. 
We don't mean it to be discriminatory but let's face it men and women are different – we enjoy different things, and that includes biking!
We love to ride with other women, make new friends and talk girl still as well as bikes. So join us on one of our women-only tours for some fun and adventures in the saddle.
Seasonal Adjustments
Cyprus is an Island of Sun, with its warm Mediterranean climate that's characterised by long hot summers and mild winters. With this we do often get quite extreme weather and this leads us to change the start time of some of our rides to get the best out of our days. Some of July and all of August will find us starting our rides much earlier in the morning often on bikes for 7.30am and heading up into the mountains to ride the stunning mountain roads before it gets too hot. We will always adjust our tours to be the most enjoyable and safest we can whilst maintaining a tour of interest, stunning beauty and of course awesome riding. 
Kms Per Day
Most of our full day rides are between 200 and 350kms depending on the roads. Some of our more extreme (but always paved) mountain roads take time to ride and so 200-220kms per day is realistic, these are generally rides only available to the advanced rider. Please ask us for more information. 
Hours in the Saddle
Full days generally are 4-6 hours in the saddle depending on the route, the attractions, picture opportunities and snack/lunch stops. Rarely does a day go over 6 hours in the saddle. A half day tour is usually 2 – 3 hours.
"It was the most amazing getaway. Everything was planned to perfection and my wife and I thoroughly enjoyed every single day. Some of the routes were challenging but we both found that this added to the adventure!"
Rob, UK